Developing thriving communities.
Our programs, services, and real estate development are designed to help communities — and the people who live in them — thrive. We grow vibrant Northwest communities with our comprehensive work, which ranges from the construction of affordable homes and advocacy for policy change to classes and one-on-one counseling that help people meet their own benchmarks for success. You may notice that we have divided our services into four distinct categories to make it a bit easier for you to find just what you need, just when you need it. We sure are happy you are here. Take a look around and if you have any questions, be sure to reach out.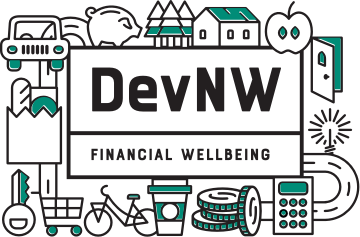 Financial Wellbeing
The knowledge and tools that you need to reach your goals. No matter what your goals look like or which road you take to reach them, we have classes and financial counseling to help. We're committed to traveling right along beside you, in case you need a little help navigating — or someone to talk to along the way.
Affordable Homes
We believe that access to affordable rental housing and real, viable pathways to homeownership (and home maintenance) are central to the health of our communities. We build and own a variety of affordable homes to both rent and buy.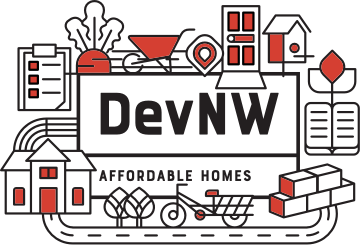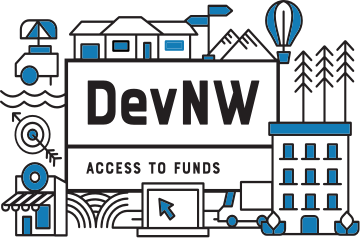 Access to Funds
The right kind of funding can help you get to where you want to be — and it's our job to make those funds more accessible to everyone. That's why we offer individual development (matched savings) accounts and downpayment assistance programs for homebuyers on top of a variety of consumer and small business loans.
Thriving Communities
Community engagement, diversity, equity, affordable housing, economic opportunity, and access to healthy options are essential to thriving healthy communities. We work closely with neighborhoods, small businesses, local governments, and grassroots organizations, to assist in revitalizing specific neighborhoods helping to create inclusive and prosperous communities.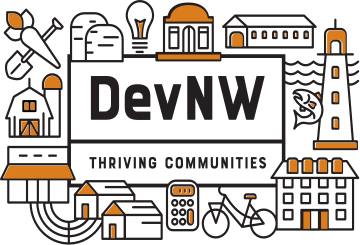 DevNW's response to COVID-19 (Español | English)
In light of recent events and the state's recommendations to contain the spread of COVID-19, DevNW offices will be closed to the public until further notice. We continue to operate and are available to our clients and partners remotely via email, and tele/video conferencing.
A la luz de eventos recientes y recomendaciones del estado para contener la proliferacion de COVID-19, oficinas de DevNW permaneceran cerradas al publico hasta nuevo aviso. Continuamos ser disponible a nuestros clientes y socios remotamente por correo electronico y conferencia de video.